Categories
The Emmy Goes To…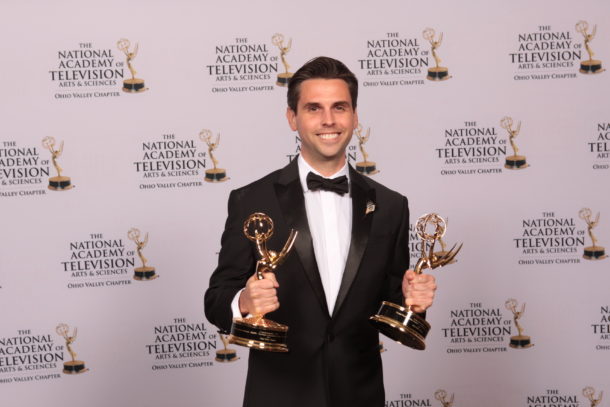 A huge congratulations goes out to Colin Scianamblo and the team at CET Cincinnati for taking home an Emmy Award in the Arts/Entertainment Feature category for their episode of The Art Show about Cervilio Amador. I was lucky enough to be a part of this production, providing cinematography of Cervilio performing with Cincinnati Ballet.
Cervilio's story is a triumphant one; leaving his family behind to defect from Cuba and pursue a ballet career in the US was not an easy choice, but he discovered a new sense of freedom. He not only shook off the over bearing Cuban government, but also the rigid confines of classical ballet, discovering his true depth as an artist.
"My passion, my struggle, it translates into my dance," he says. Having spent many hours in the studio and theater filming Cervilio, I can attest to that. His personality and positivity is infectious, and having his story recognized with an Emmy is a fitting reward for his dedication and drive.
Congratulations to Colin Scianamblo, Zachary Kramer, Jason Garrison and Mitchell Webb on this momentous occasion!